LMF Air Pipe Installation Technology
LMF Air Pipe Installation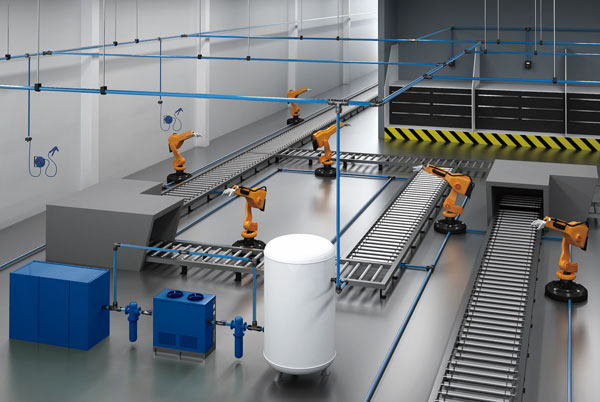 AirPipe is designed for speed of installation, very efficient smooth bore for high flow rate, non-corrosive coating and secure fittings and fixtures. No detailed training is required to install AirPipe nor welding, gluing or crimping which burdens competitive products.
Proven, Cost Effective Design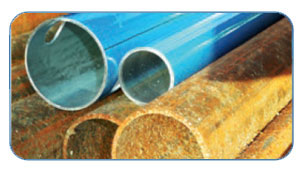 Highly durable materials resistant to corrosion, vibration, thermal variation, and outdoor weather conditions.
Metal clamshell fittings and fixtures, for all diameters, are more robust and durable than competitors polymer fittings. Cutting the pipe is simple, easy to handle and quick to install.
The clamshell fittings have unique grab ring seal design (20-50mm) and grooved ring clamping (63-200mm) for active concentric sealing.
The patented active concentric seal design provides leak free performance upto 200mm diameter tube. The expected seal lifespan is 20 years.
High flow tube and fittings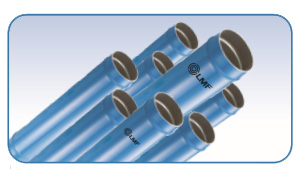 The smooth interior of airPipe and its high-flow fittings and fixtures ensure a constant supply of clean air.
The high flow characteristic of AirPipe often allows downsizing against more traditional materials.
Can be used for compressed air (wet or lubricated), oil free, vacuum and some inert gases.
Quick & easy modular installation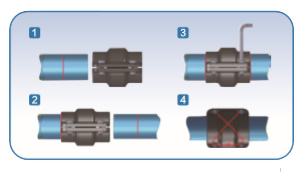 Complete range of pipe (20-200mm), fittings and accessories to cover large and small compressor installations and point of use applications.
Requires no special tooling, welding, gluing, brazing, soldering, or thread cutting.
Reusable, lightweight, and modular design allows for post modifications or extensions to existing ring mains.
Does not require a team of pipe fitters to install nor special fabricated brackets due to its lightweight construction.
Technical features
AirPipe is made of 6053-T5 calibrated aluminum and powder coated on the outside. Fittings are manufactured of robust aluminum with Nitrile seals and gaskets. Maximum working pressure is 15bar upto 150mm, 13 bar for 200mm tubing and compatible with all mineral or synthetic lubricants.
Brochures