Stationary Compressor
LKB series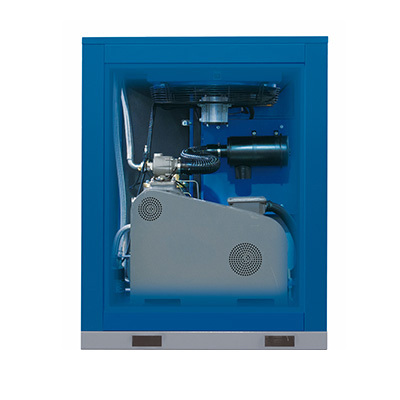 LKB belt driven compressors offer a quiet, reliable and a cost effective solution for small industrial applications.
Models LKB5 – LKB18.5 belt drive
Optimized package design
Low package pressure drop
Top ventilation for compact installations
Belt driven, toothed belts to transfer efficient drive
Low noise and vibration
Designed for access during service procedures
Flexibility of LMF rotary screw air compressors
Standard features are complemented by additional product options which provide LMF customers with innovative solutions for non-standard applications.
High performance spare parts and lubricants.
Only genuine spare parts and lubricants are able to maintain optimum compressor performance and long life expectancy as specified in the original product design. 5 year extended warranty terms are offered to all customers using genuine parts and lubricants for that period.
Reliability and consistent performance
World class high-efficiency air end performance combined with quality internal components offers a?reliable?and consistent compressor package to the end user.
Technical specifications
Motor power: 5.5 kW-18.5 kW
Air discharge: 0.5 m?/min-3 m?/min
Working pressure: 8 / 10 / 13bar
Brochures