Stationary Compressor
Aftermarket and Spare Parts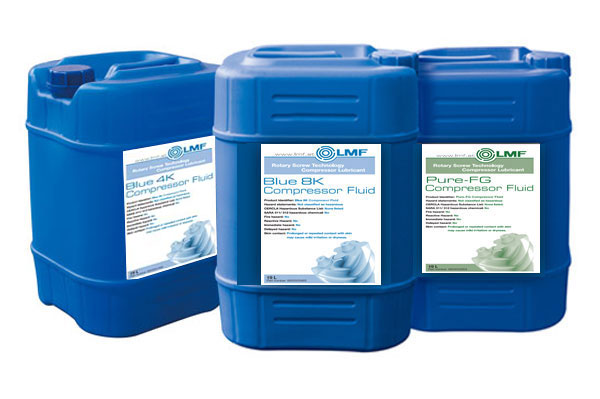 Genuine Parts and Lubricants
LMF has a Global distribution network to supply our spareparts and lubricants business on demand. Compressors need good filtration to maintain performance, using genuine LMF parts will guarantee protection against harmful contaminates and prolong the service life of the compressor.
Performance Matched
LMF oil filters have the filtration accuracy over 99.5% which is an important factor in making sure that the lubricant is clean before being injected into the airend. The life of oil filters, separator elements and lubricants are primarily related to the efficiency of the inlet air filtration. Poor quality air filters, filters bypassing or filters blocked will have a detrimental effect on all.
Quality Means Product Reliability
Predicting the service life of filters, separators and lubricants for air compressors has to have several important factors taken into consideration; total running hours, ambient temperature conditions, air bourne dirt/dust/fumes, quality of replacement parts and lubricants used to name a few. Genuine LMF filters, separators and lubricants are designed to withstand difficult working conditions, cheaper alternative products are not.
5 Year Product Warranty
Such is the confidence in the quality of LMF products, a 5 year no quibble extended warranty program is available for any machine under service agreement using genuine LMF spareparts and lubricants. The service agreement includes overhaul kits for key components as well as consumables minimizing the risk of expensive downtime due to breakdowns over the 5 year period.
High Performance Parts
An LMF Rotary Screw Compressor provides air to thousands of industrial applications world wide. These applications depend on the right quality of air without interruption which is why only top brand, quality controlled Performance parts are used. Copy parts cannot meet this level of reliability.
Air Filtration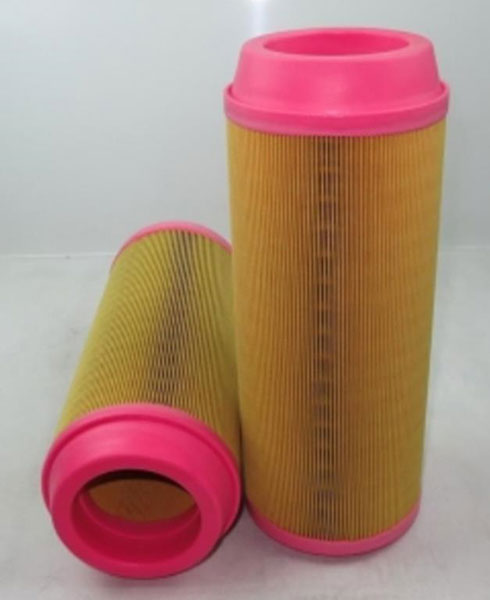 Pleated filtration media to give maximum surface area, removes 99.9% of dirt particles down to 3 micron. In some models primary and secondary elements are used for enhanced product performance.
Oil filtration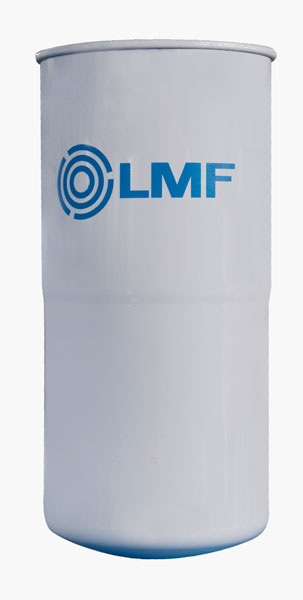 ? The most important consumable item fitted to an air compressor to maintain the life of the airend, bearings and separator element.
? Purifies the Lubricant before injection into the airend.
? Monitored by DP switch to maintain maximum oil flow and low pressure drop.
? Only top brand Performance filters used in production.
Air /Oil separator element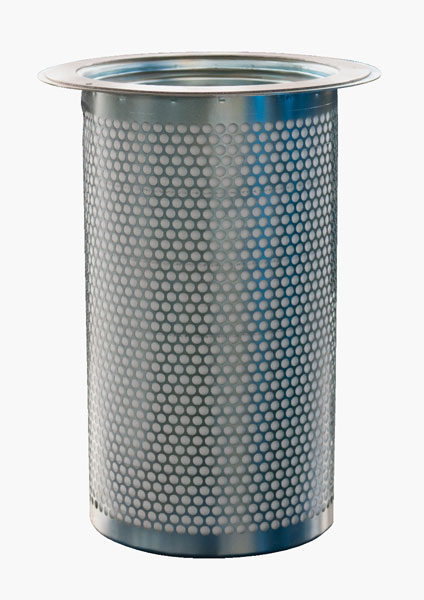 ? The air/oil separator element in LMF products has a predicted life of 8000 hours.
? The condition of the separator element dictates the quality of air produced and the level of ppm carryover.
? Copy elements cannot guarantee performance as they are designed with theoretical design characteristics.
? Only top brand performance separator elements are used in production.
Lubricant
? Specially Blended for LMF Products
? 8000 and 4000 hour Synthetic Lubricants
? Pure FG Food Grade Available
? Totally Non Hazardous to Downstream Products
? No Foaming, Low Vapourization, Low Carryover
? Will Not Form Varnish
? High Thermal Conductivity, High Flash Points
? Available 208, 19 and 5 litre Containers